The firearms officer who killed Jermaine Baker during a foiled prison breakout more than seven years ago will face misconduct proceedings, a watchdog has announced.
Mr Baker, 28, of Tottenham, north London, was shot during a Metropolitan Police operation that thwarted a plot to snatch two prisoners from a van near Wood Green Crown Court in December 2015.
The Independent Office for Police Conduct (IOPC) said the officer, known only as W80, will now face a gross misconduct hearing.
It follows a Supreme Court ruling earlier this year that held the officer could face misconduct proceedings after a lengthy legal battle.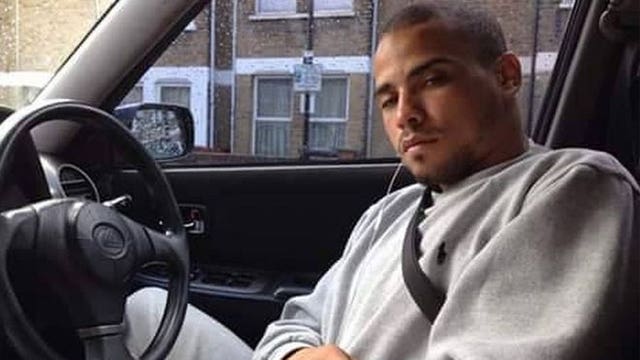 IOPC acting director general Tom Whiting said: "This case has been through protracted legal proceedings, which have been extremely challenging for everyone involved, not least W80 himself and Jermaine's family.
"Following the Supreme Court ruling, we carefully reviewed our original decision. We considered evidence from the public inquiry, we invited additional representations from all parties, and sought additional independent assurance.
"We have now upheld our original decision that W80 should face a gross misconduct hearing. This isn't a decision we have taken lightly, but we believe that it was the right decision in 2015 and remains so following the clear ruling from the Supreme Court in July.
"It's important to stress that the IOPC does not decide whether or not W80's actions amounted to gross misconduct – that is the role of the hearing panel who will come to a decision after considering all of the evidence."
The IOPC said it has asked the Metropolitan Police to consider asking another force to hold the hearing to "provide additional reassurance about the independence of the process".
It comes after more than 100 armed Met Police officers reportedly stood themselves down from duty over the Crown Prosecution Service's decision to charge another officer with murdering Chris Kaba in Streatham Hill last year.
The Met said on Thursday that all firearms officers had returned to normal duties, but Commissioner Sir Mark Rowley has demanded increased legal protections for armed officers in a letter to Home Secretary Suella Braverman.
Mr Baker's mother, Margaret Smith, welcomed the IOPC decision and said the family "strongly support" the request for another force to conduct proceedings, criticising Sir Mark for "capitulating to firearms officers' demands for impunity".
She said: "The commissioner's position seriously calls into question whether, when push comes to shove, he and the MPS (Metropolitan Police Service) as an organisation have the will or the ability, in Jermaine's case and others, to hold his officers to account for misconduct."
Ms Smith added: "The Supreme Court, just a few months ago, dismissed the arguments made by W80 and the MPS who had sought to weaken accountability for police use of force by arguing for the less stringent criminal test to be used in disciplinary proceedings.
"Those arguments were rejected on the basis that the civil test the IOPC applied when deciding W80 should face disciplinary proceedings is the appropriate test, including because it is better suited to maintaining public confidence.
"That the commissioner now asks the Home Secretary to reject the Supreme Court decision by legislating to bring in the criminal test is a further demonstration that the proceedings against W80 cannot be left in his hands.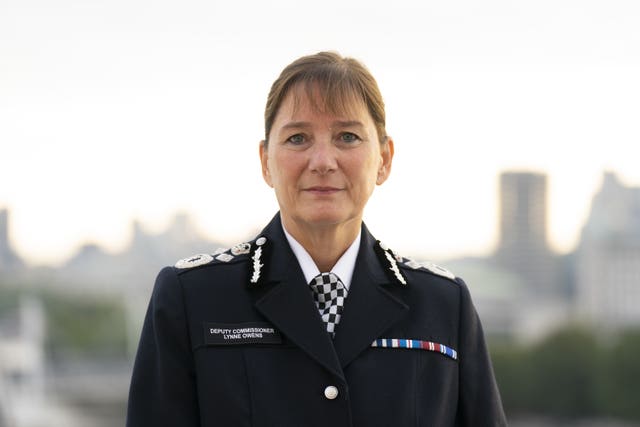 "For Jermaine's case, this means that another force must conduct the disciplinary proceedings. What it means for the confidence that Londoners can have in their police service is another question altogether."
The Met said it was reviewing the IOPC decision and "considering our next steps", including seeking legal advice over the request for another force to conduct proceedings.
Deputy Commissioner Lynne Owens said: "We do not accept that our wider call for support and legal reassurance for armed officers impinges upon our independence, nor the impartiality of the misconduct hearing process."
She added: "Our firearms officers do an incredibly difficult job in some of the most challenging and often dangerous circumstances
"It is right and they expect and accept their actions are open to independent scrutiny – but officers need sufficient legal protection to enable them to do their job and keep the public safe, with confidence it will be applied consistently and without fear or favour."
Prosecutors initially decided not to bring criminal charges against the marksman in 2017, but, subsequently, the IOPC directed the force should bring disciplinary proceedings against the officer for gross misconduct.
That decision was quashed by the High Court in August 2019, after it was challenged by Officer W80, but the Court of Appeal overturned that ruling in October 2020 after the IOPC brought an appeal.
A public inquiry in July 2022 found Mr Baker had been "lawfully killed" but said police made numerous failures in the planning and execution of the operation.
In July of this year, the Supreme Court upheld the Court of Appeal's ruling and dismissed an appeal by Officer W80, which was supported by the Met.
A panel of five justices unanimously ruled the IOPC applied the correct legal test when directing the Met to bring disciplinary proceedings against the officer.
The judges held that the civil, and not criminal, law test applies in disciplinary proceedings in relation to the use of force by a police officer in self-defence.
Mr Baker was among a group of men trying to free Izzet Eren and his co-defendant as they were transported from Wormwood Scrubs to be sentenced for a firearms offence.
A number of men were jailed in 2016 for their parts in the plot.