Schools are struggling to cope with a lack of Covid-19 tests for pupils and staff as the situation is becoming "increasingly out of control", a teaching union leader has warned.
Dr Patrick Roach, general secretary of the NASUWT teaching union, has called on the Government to prioritise the education sector for the allocation of tests in light of widespread challenges.
Three organisations representing school leaders and governors have also implored Boris Johnson to "take charge" of tackling the delays in obtaining Covid-19 tests to ensure schools remain open.
The letter – from the Association of School and College Leaders (ASCL), school leaders' union NAHT and the National Governance Association – warns heads are in an "impossible situation".
The ASCL said it has received 264 responses from schools and colleges in recent days where leaders have said they have symptomatic staff and/or pupils who were struggling to access tests.
"Schools are left in a position of either leaving close contacts of the infected person in school while they wait for guidance, or making a public health call themselves and deciding on who to send home," the letter says.
Education Secretary Gavin Williamson said each school was given 10 home-testing kits at the start of term and schools can now order more from the NHS directly.
Rob Halfon, chairman of the Commons Education Committee, asked if he could guarantee pupils and teachers who need local Covid-19 tests would be able to get them within 48 hours in the event of outbreaks.
Mr Williamson replied: "Schools are, I think, the only organisation that actually has a set of testing kits that have been sent to them directly in order to be able to ensure that if they are in a situation where someone isn't in a position to be able to get a test, then they actually have testing kits on site."
The Government is launching a new service from Thursday for schools, colleges and early years settings to report any positive Covid-19 settings, replacing the requirement to contact the local health protection team.
Advisers will tell them what action is needed in response to a positive case, including whether individuals need to self-isolate, although full closure will not usually be necessary.
Mr Williamson said: "Schools, colleges and early years settings across the country have worked tremendously hard to put protective measures in place that are helping reduce the risk of the virus being transmitted. These measures have meant children and young people can continue with their education, with the latest data showing 99.9% of schools open for the autumn term.
"The number of confirmed cases in schools remains low but to protect schools it is important head teachers continue to have access to timely support and advice. This new dedicated advice line will help schools, colleges or early years settings to implement the most appropriate public health measures, once a case is confirmed."
Schools have been hit with Covid-19 cases since it became compulsory for pupils to return.
Some have closed their doors days after reopening while others have told whole year groups and classes to self-isolate for two weeks following confirmed cases.
In a letter to schools minister Nick Gibb, Dr Roach said: "Schools appear to be seeking to do their utmost to carry on.
"However, we have reports that schools are unable to cope with a situation that is becoming increasingly out of control."
Local authorities across the country – including in the north-west of England – are struggling to cope with the demand for tests from schools, he added.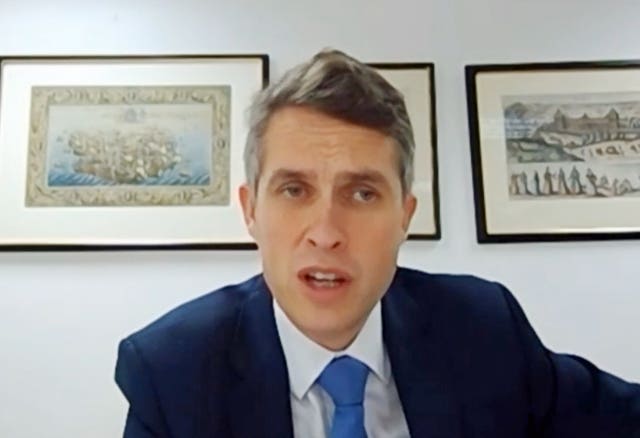 Dr Roach said: "In particular, areas where additional local restrictions have been introduced due to the increase in the R-number are now unable to cope with demand for tests.
"Teachers, support staff and children and young people are unable to access tests where they have Covid-19 symptoms.
"Employers are struggling to deal with the implications and consequences."
The letter says members have reported that hundreds of pupils in Bury are self-isolating, while Salford council has been inundated with requests for tests from schools.
Mayor of Greater Manchester Andy Burnham said around 110 schools in the area had reported coronavirus cases.